A very big thank you to those who entered our Christmas challenge last week.
As always the team enjoyed visiting your blogs to take a closer look at your projects.
So, without further ado, here is the winner and Top 3.
The winner of 3 images from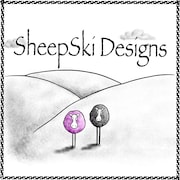 The winner of
$20 voucher to spend in the store of
is
Please Contact Us to claim your prize and put 'Winner Challenge 564' in your e-mail subject and mention which prize you have won in the body of your e-mail.
And now for the Top 3 chosen this week by Auntie Sue
There is an 'honour' prize for the first of our Top 3.
We would like to invite you to be our GDT for challenge #573
Congratulations ladies. Please collect your Top 3 badge
here
and display them with pride.
We look forward to seeing your projects for our current challenge.